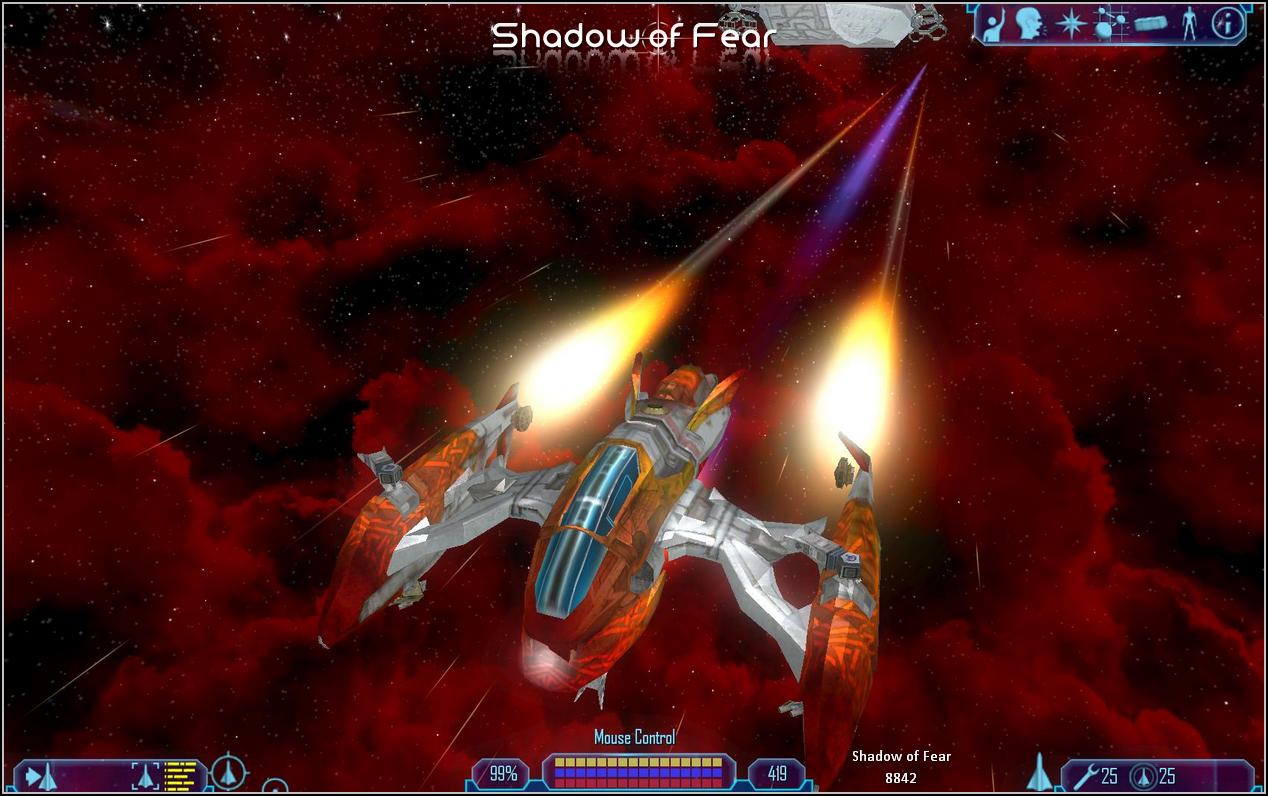 Buster

The GMG Buster was once the pride of the Rheinland fleet and was instrumental in gaining the Rheinland victory in the LWB Conflict. However, during the last decade, it was superseded by the GMG Elite. Over the intervening years the design of the Buster has been modified and new, more powerful engines have been fitted. Now updated, the Buster is again a firm favorite of the Gas Miners Guild.

The Buster is the oldest continually-serving ship in the GMG fleet. Introduced during the LWB conflict, it proved its worth defending Rheinland space from LWB incursions, and ever since has been updated regularly to ensure that it remains a top-of-the-line ship in its class.

Pirate vessels are cobbled together from parts of captured ships. While often retaining the basic shape and configuration of the host vessel, pirate ships can be wildly different from the official variant, usually featuring unsanctioned weapons. Pirates sometimes decorate their ships with a distinctive flame motif.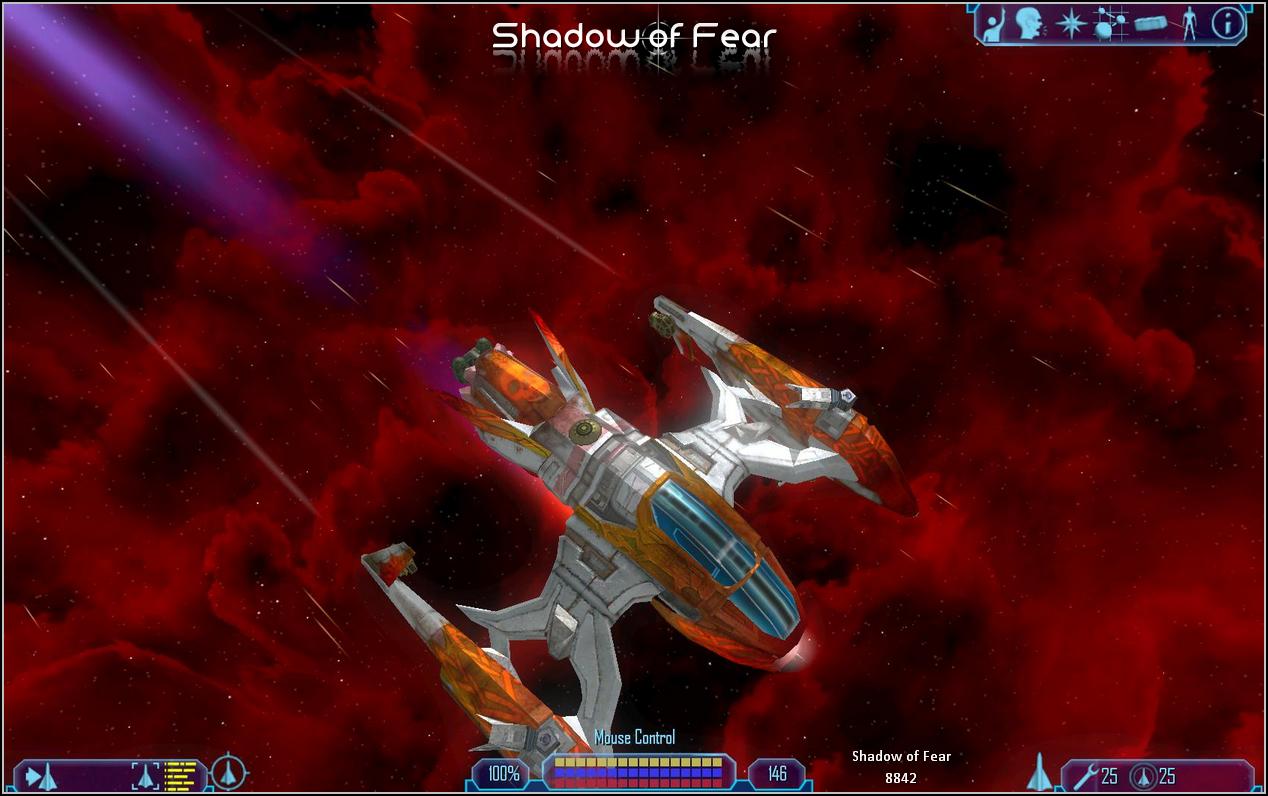 Stats:
Additional Equipment: Cruise Disruptor, Mine, 2X Thruster
Included Equipment: none
Strafe / Reverse Speed: 100%
Base Power Supply Capacity: 4500
Base Power Supply Regen: 450
Player-Carrier: No
Can Dock w/ Player-Carriers: Yes (type /d to dock)