Nova

The Nova is a good all-rounder in the VHF ship class. Moderate speed, average weapon power and shields on the heavier side. The Nova and its Raider variant are popular choices for pilots looking for a very heavy fighter.

The Outcasts Nova features an average speed, heavy shields, and good firepower. Combat in the Nova is simple; point and shoot.

The Nova Raider remedies the primary deficiency in the Nova design, speed. It is a great ship of choice, with powerful shielding and weaponry.
Stats:
Ship Class: Very Heavy Fighter
Roles: Infiltration, Heavy Bombing
Weapon Mounts: 3
Armor: 27500
Cargo Space: 55
Max Batteries/Nanobots: 0/50
Shield Classes: Class 1-10 HF Shield, Class 1-10 LF Shield
Weapon Classes: Class 1-9 Fighter Turret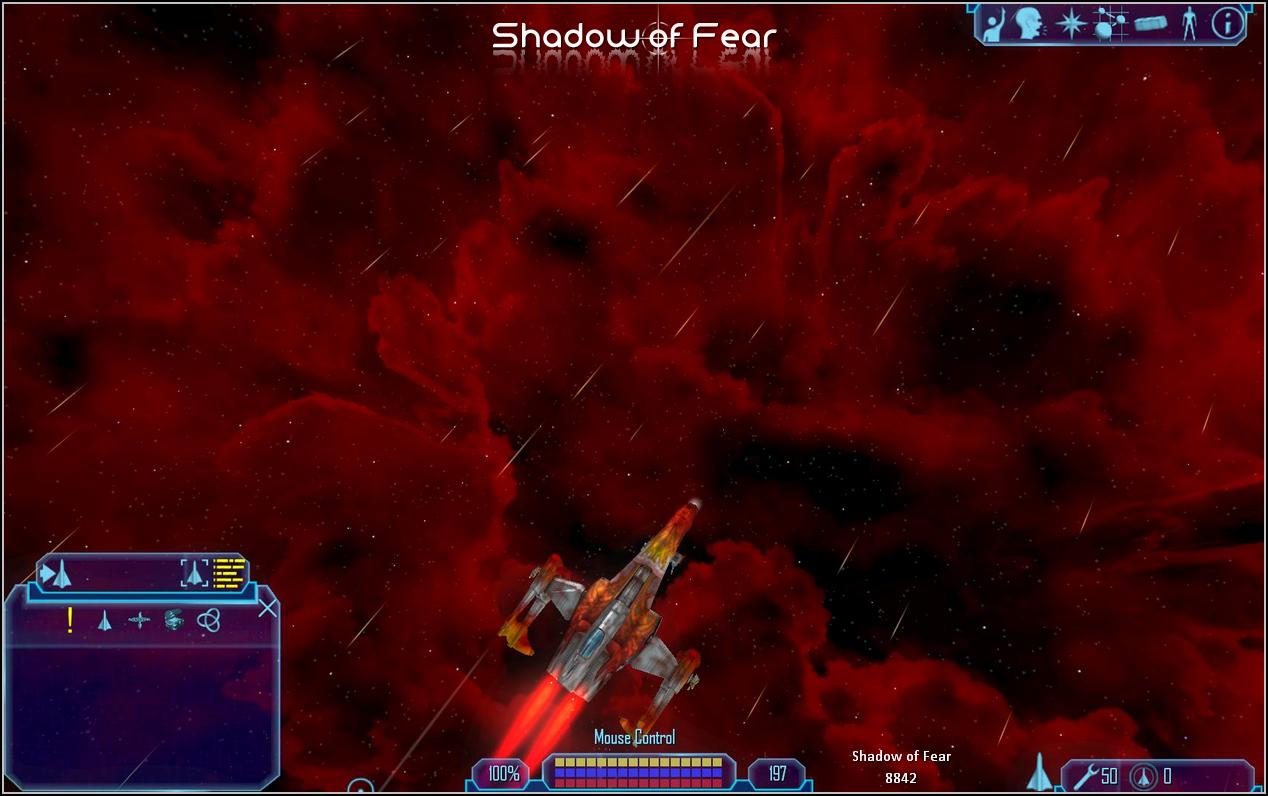 Stats:
Additional Equipment: 2X Torpedo / Cruise Disruptor / Class 1-9 Fighter Turret, 2X Mine, VHF Cloak, Integrated Afterburner
Included Equipment: VHF Cloak, Integrated Afterburner
Strafe / Reverse Speed: 50%
Base Power Supply Capacity: 10500
Base Power Supply Regen: 1050
Player-Carrier: No
Can Dock w/ Player-Carriers: Yes (type /d to dock)