Do not use the Quick Reply Message Box.
Step 1
Step 2
– write your message into the editor
– scroll down until you see new attachment
– click at browse ("Durchsuchen" in german language) (1)
– search for the picture on your computer which you want to attach to your post
– doubleclick the picture or click open
– click on ADD ATTACHMENT (2)
Step 3
– click at INSERT INTO POST (3) + (4).
STEP 4
– a variable [attachment 4711] will be shown in the editors box where the cursor was last.
– after you posted the reply, the picture will be shown in the post. If the picture is too large for the size of the monitor, it will be automatically shrinked. To enlarge the picture, you need to click on it.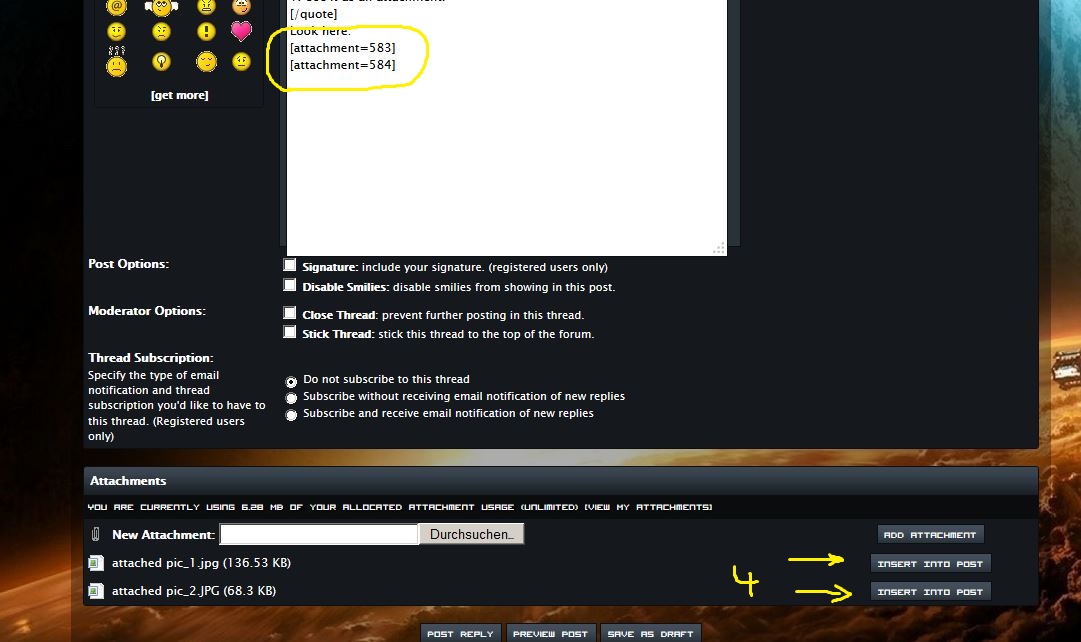 Thanks goes to Far for the explanation and the pictures.